What is a Third-Party Logistics Provider (3PL)?
Pro Transportation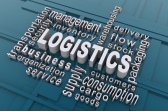 A Third-Party Logistics Provider is an individual or company that serves as a liaison between another individual or company that needs shipping services and an authorized motor carrier. Though a 3PL plays an important role in the movement of the broker doesn't function as a shipper or a carrier. Instead, a 3PL works to determine the needs of a shipper and connects that shipper with a carrier willing to transport the items at an acceptable price. To operate as a 3PL, a business or individual must obtain a license from the Federal Motor Carrier Safety Administration (FMCSA). 3PL's are also expected to carry insurance to protect both their business clients and their customers from loss.
3PL services are valuable to both shippers and motor carriers.  We play an essential role helping shippers find reliable carriers that might otherwise be difficult to locate.  We assist motor carriers in filling their trucks and earning money for transporting a wide variety of items.
3PL's use their knowledge of the shipping industry and technological resources to help shippers and carriers accomplish their goals. Many companies, like our customers,  find the services provided by 3PL's indispensable, and hire 3PL's to coordinate all of their shipping needs.